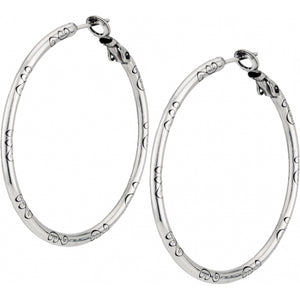 Large Earring Charm Hoops
Why didn't we think of this sooner? Charm Hoop Earrings give you another sensational way to show your love for charms. Just add your favorite Brighton earring charms to create your own looks.
Style: #J19530
Collection: Brighton ABC's
Color: Silver
Width: 1 3/4"
Drop: 1 3/4"
Finish: Silver plated